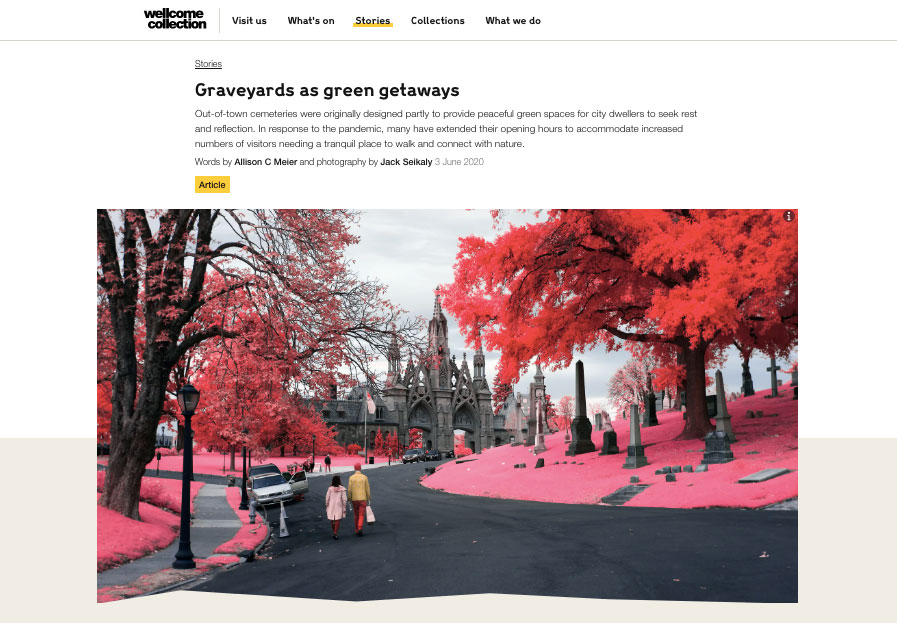 For Wellcome Collection, I interviewed three cemeteries that kept their gates open during the pandemic when so many spaces have closed to the public:
Notably, many of the cemeteries that stayed open were founded in the 19th century as respites from urban life, and their capacity to accommodate people safely comes in part from their design as spacious natural retreats. This era saw a shift from churchyards and Quaker Meeting House burial grounds towards what is known as the rural cemetery movement. The new, larger cemeteries were often on the edges of cities in the United States and Europe that had experienced a surge in urban population growth and industrialisation.
Read more at Wellcome Collection.