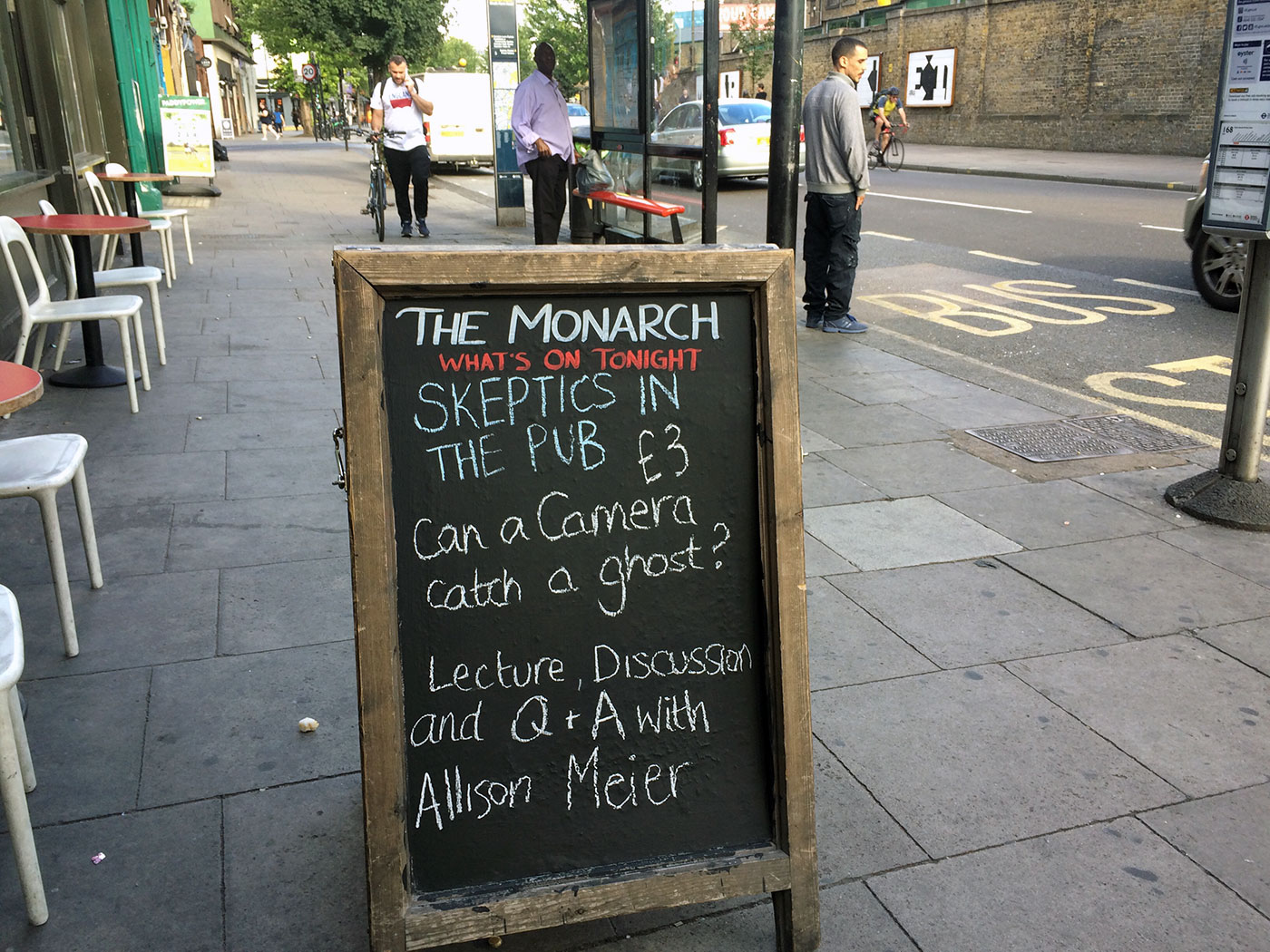 Below are some recent talks, panels, and classes led by Allison C. Meier. If you're interested in hosting a talk, drop a line.
Great Trees of New York with Allison C. Meier (April 2021) Joined Turnstile Tours for an online conversation about some of New York City's greatest trees, with special on-the-ground tree coverage in Prospect Park.
Odd Salon: Shock & Art (October 2020) Presented a short talk on the 19th-century spirit artist Georgiana Houghton, whose enigmatic drawings were guided by ghosts.
Witchhassle Podcast (October 2020) Discussed cemeteries, tombstone symbolism, and much more on an episode of this podcast about the occult, magic, and other wondrous topics.
Something Rather than Nothing Podcast (April 2020) Joined in a conversation on forgotten history, death, art, spirit photography, and more on this podcast that takes a philosophical and psychological approach to the act of creation .
And Now Podcast (April 2020) Interviewed in an episode on pandemic art and how the art from past pandemics like the Spanish flu can speak to the present.
Brooklyn Brainery (2011 – 2020) Recurring classes on cemetery symbolism and New York cemetery history.
Manipulations & Manifestations: Allison C. Meier on Spirit Photography at Swann Auction Galleries in New York (October 2018) A talk on the history of photographing ghosts.
TV interview on Tony Guida's NY (May 2018) A discussion of cemeteries, overlooked history, and more!
MoMA R&D Salon 19: Death (January 2017) Part of a lineup of speakers invited by Museum of Modern Art curator Paola Antonelli to discuss modern death and culture.
Municipal Equation Podcast: Into the Alley (July 2017) Part of a podcast episode on the alleyway in cities.
Rosenbach Museum, Philadelphia: Marianne Moore and the Camperdown Elm (January 2017) A lecture on how the modernist poet Marianne Moore helped save a rare tree in Brooklyn's Prospect Park.
London Skeptics Club: Is there anybody there? Victorian Spirit Photographs (July 2017) Can a camera capture ghosts? This talk for the London Skeptics Club examined the history of spirit photography in the 19th century.
Visual Arts Center of New Jersey: Playground of My Mind (September 2017) A discussion on modern playground design, responding to Julia Jacquette's exhibition at the Visual Arts Center of New Jersey.
PechaKucha 20×20 NYC (September 2016) Discussed staging unconventional events in cemeteries at the evening of short-form presentations.
Placemaking in Places of Death: Governors Island (August 2015) A discussion on holding events in places of death, organized by Sextantworks on Governors Island in the New York Harbor.