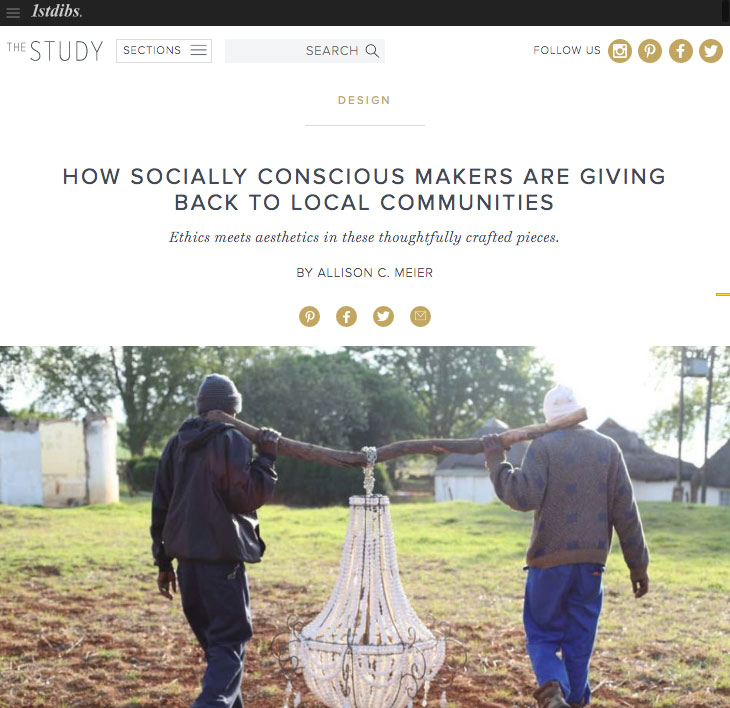 The 1stDibs The Study, I interviewed makers who are embedding socially consciousness in their practices, from heritage sheep wool blankets to mud bead chandeliers:
Each step in crafting an object has an environmental and social impact, from the sourcing of materials to production. Aware of the responsibility this entails, many designers and makers are thoughtfully organizing their processes to ensure that their impacts are positive.
Read more at The Study.