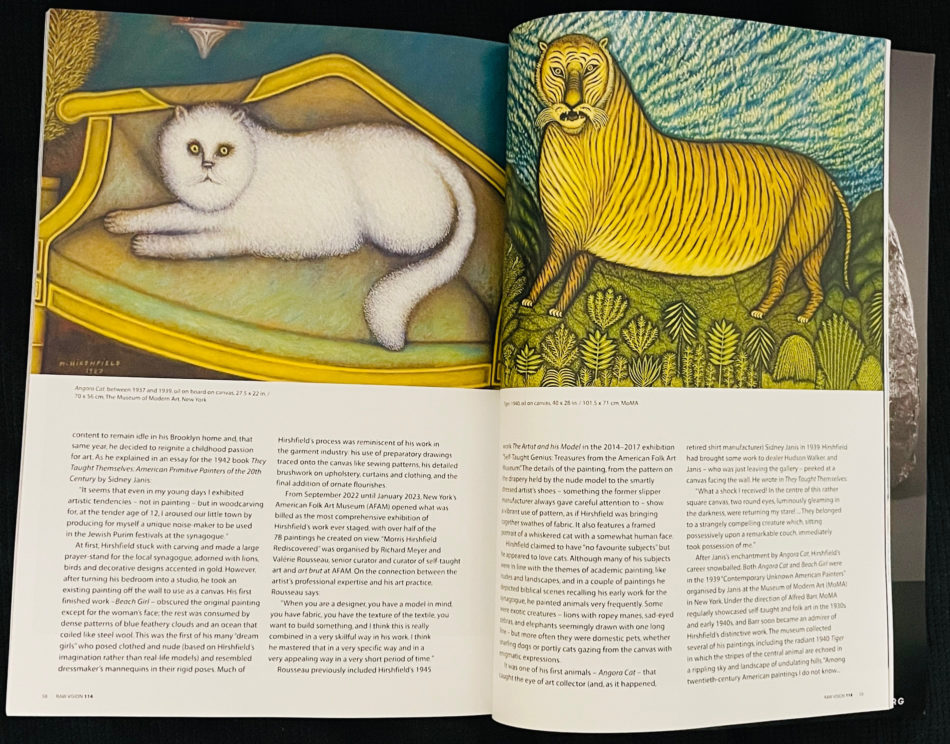 I contributed a feature story on the self-taught artist Morris Hirshfield to the spring 2023 issue of Raw Vision magazine. Born in 1872, Hirshfield did not start painting until the age of 65 after a career in the New York City garment industry:
At first, Hirshfield stuck with carving and made a large prayer-stand for the local synagogue, adorned with lions, birds and decorative designs accented in gold. However, after turning his bedroom into a studio, he took an existing painting off the wall to use as a canvas. His first finished work –Beach Girl – obscured the original painting except for the woman's face; the rest was consumed by dense patterns of blue feathery clouds and an ocean that coiled like steel wool.
Read the full story in print, with the issue also including my reviews of the film For Your Peace of Mind, Make Your Own Museum and a new book on the Painters of the Sacred Heart.