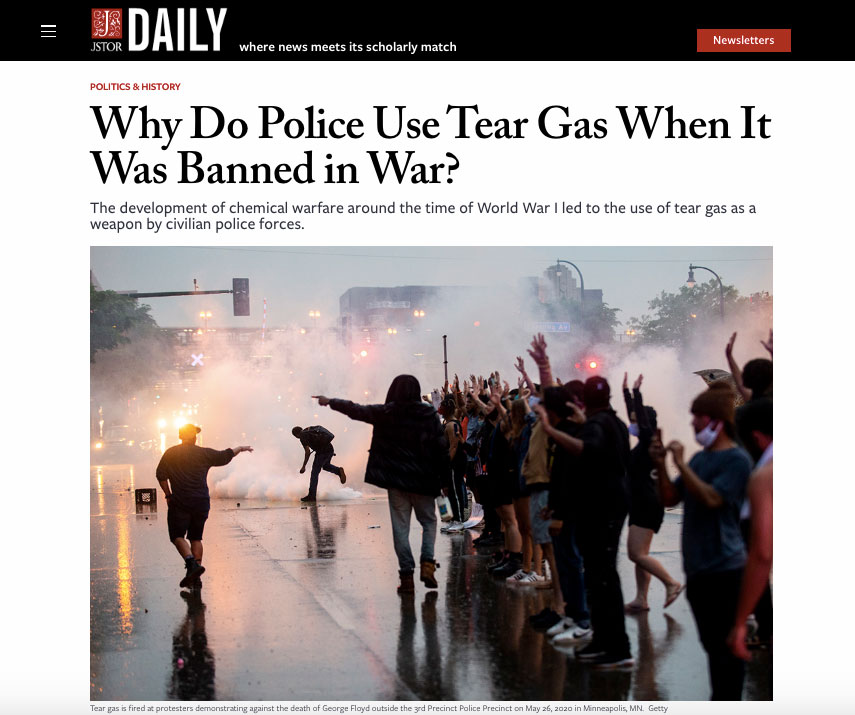 As the US has experienced a wave of police brutality in response to the protests, I explored why they are allowed to use tear gas when it is banned in war. From the story on JSTOR Daily:
As a police tool, the current deployment of tear gas reinforces the effect that made gases so powerful in World War I: fear. With reports showing tear gas being used on peaceful protesters, that fear is itself a deterrent by law enforcement on public demonstrations. Given legitimacy by the CWS in the interwar period, tear gas provides police with a chemical weapon that is no longer permitted in war.
Read more at JSTOR Daily.